Been a while since a post, but that is how it is with marching band season!  It is a great time; but a busy time!
This year I worked as a percussion coach with both Cudahy and Oak Creek Marching Bands – such fantastic music students, parents and staff at each location and both bands landed 3rd place in their respective divisions!  Boom!  Congrats to all bands and music makers on all fields!
I just finished a percussion ensemble commission and you will be hearing about that in the near future on here… and there are definitely other projects brewing… 🙂          Meanwhile… CHECK THIS OUT 😀
Beatles on Marimba
Norwegian Wood (Honduran Wood)  🙂
Hey Jude
So, I love playing Beatles tunes on marimba!  I most recently added Norwegian Wood to the list thanks to playing with Jaems Murphy on guitar.  Keep your radar out for shows where you'll be able to hear the guitar/marimba duo live version of that arrangement.  A recording is also in progress!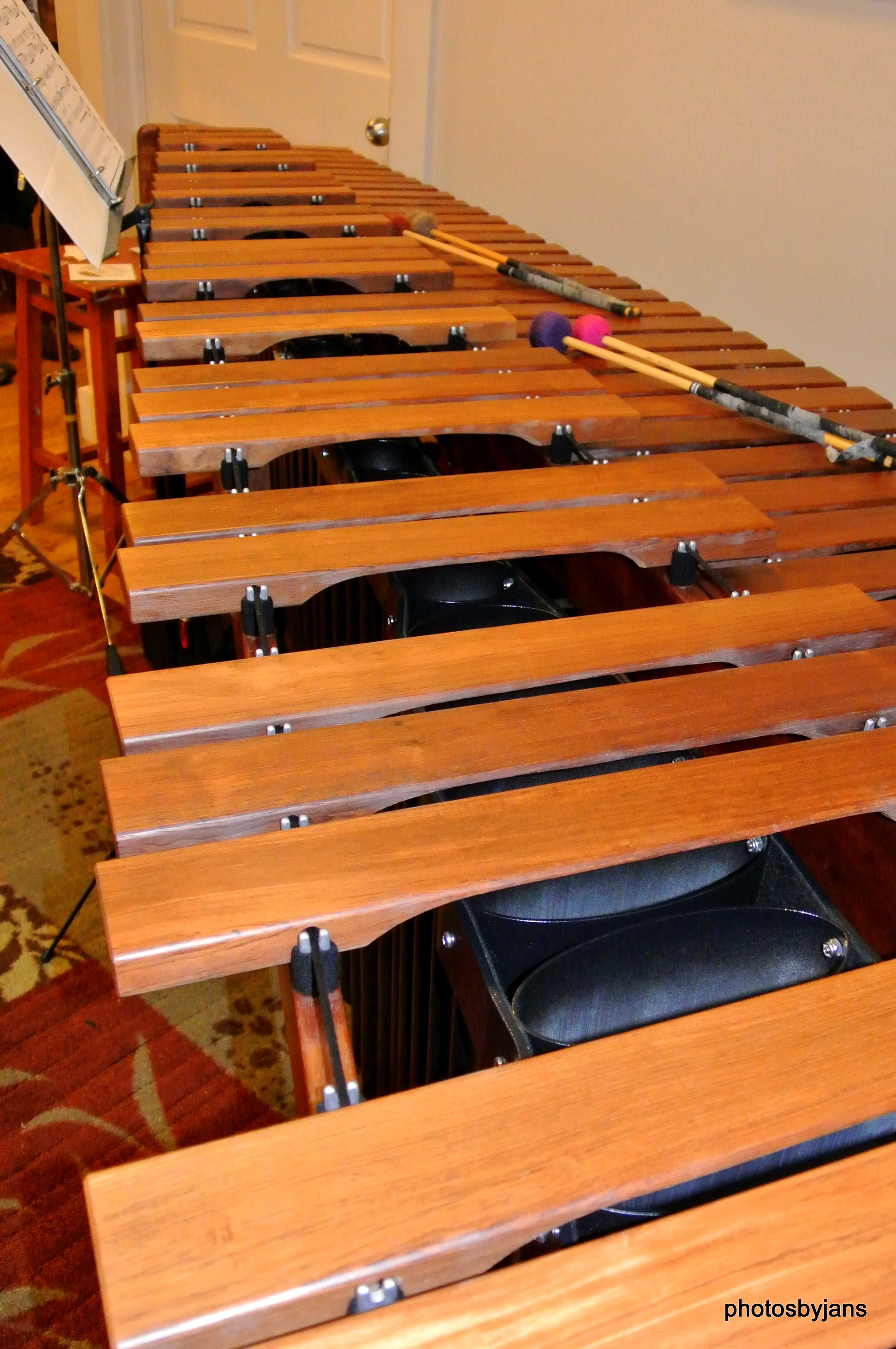 We had the pleasure of playing some Beatles works at Cassie Tully's art gallery in Plymouth and photographer Jan Scholke took some nice photos of the marimba/guitar duo!
So now you can listen and imagine being at a live performance with solo marimba.
Also, think of what guitar sounds like with the soft wooden bars! Marimba/Guitar Duo Sounds
Contact us if you think these sounds fit your occasion! 🙂
Hey Jude was one that I played solo on that night and it is one of my favorites to play on marimba.  Marimba marimba marimba…. Beatles Beatles Beatles!