Like me! Connect with me! Follow Me!  Subscribe! 
Click here for free Mike Neumeyer brochure!
Private Lessons – Marimba Presentations – Conducting Clinics – Percussion Masterclasses – Drum and Orff Workshops – Music for Special Occasions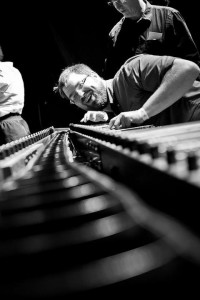 Mike Neumeyer teaches, composes, and performs music.
Mike performs with his marimba or keyboard for private parties, weddings, and other events.  This instrument makes great background music for any occasion…
Composition is a great tool of collaboration – contact Mike if you'd like him to write anything for you!
And please read on for more information about the teaching experiences Mike has to offer!
Contact him personally on the "Contact" page.