Like me! Connect with me! Follow Me!  Subscribe!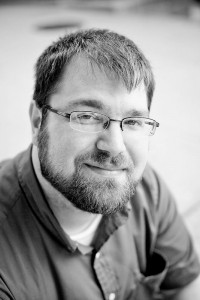 Full Biography
Michael Neumeyer is a versatile musician, educator, and composer from Southeastern Wisconsin.  In 2007, he graduated with a Bachelor of Music from The University of Wisconsin-Stevens Point, where he studied voice, percussion, and music education with Dr. Robert Peavler, Robert Rosen, and Dr. Judy Bond, respectively.  During this time, Michael also studied conducting with Dr. Brendan Caldwell and composition with Dr. Charles Rochester Young.  In 2011, Michael earned a Master of Music Degree in Instrumental Conducting from The University of Wisconsin-Milwaukee where he studied with Dr. John Climer.  While at UW-Milwaukee, Michael also studied percussion with Carl Storniolo and composition with Dr. Keith Carpenter and Steve Nelson-Raney.
Mr. Neumeyer is the front ensemble caption head with The Oak Creek Marching Knights (2014, 2015, 2016, 2017 State Champions) and works with the Oak Creek-Franklin School District in various music coaching capacities.  In 2014, Mike started as the percussion coordinator of the UW-Milwaukee Youth Percussion Ensemble in accordance with UWM Youth Wind Ensembles.  Mike currently teaches many subjects in his private studio in South Milwaukee, including percussion, voice, piano, trumpet, and guitar.  Most recently, Mike has joined the faculty as an adjunct instructor at Milwaukee Area Technical College (MATC), teaching music business and percussion.  In addition to his teaching, Mike continues to perform marimba, vibraphone and piano at libraries, schools and private events and also plays vibraphone with jazz fusion group, Etherium Ensemble and Hindustani improvisation trio, Maya No Maya.
As a composer, Michael has written with one unique focus being marimba and voice. One of Mike's marimba and voice works, The Power of Music, was used in a documentary called In Pursuit of Passion.  Mike Neumeyer's compositions have been published by C. Alan Publications and through self-publishing.  His percussion ensemble works have been commissioned by The UWSP Percussion Ensemble, The Oak Creek Percussion Ensemble, and various groups in Wisconsin and Washington.  Mike's work Mikayla for euphonium and marimba was recorded and released by euphonium artist David Abellan Garcia at Banda Municipal de Musica de Bilbao in Bilbao, Spain and newest work Emergent has been premiered by Don and DJ Palmire of The US Army Pershing's Own.  Mike's latest recordings include "Comprovisations," a 3 volume collection of relaxing marimba solos and "E-Miketronic Music," an album of innovative and vintage soundscapes.  www.mikeneumeyer.com