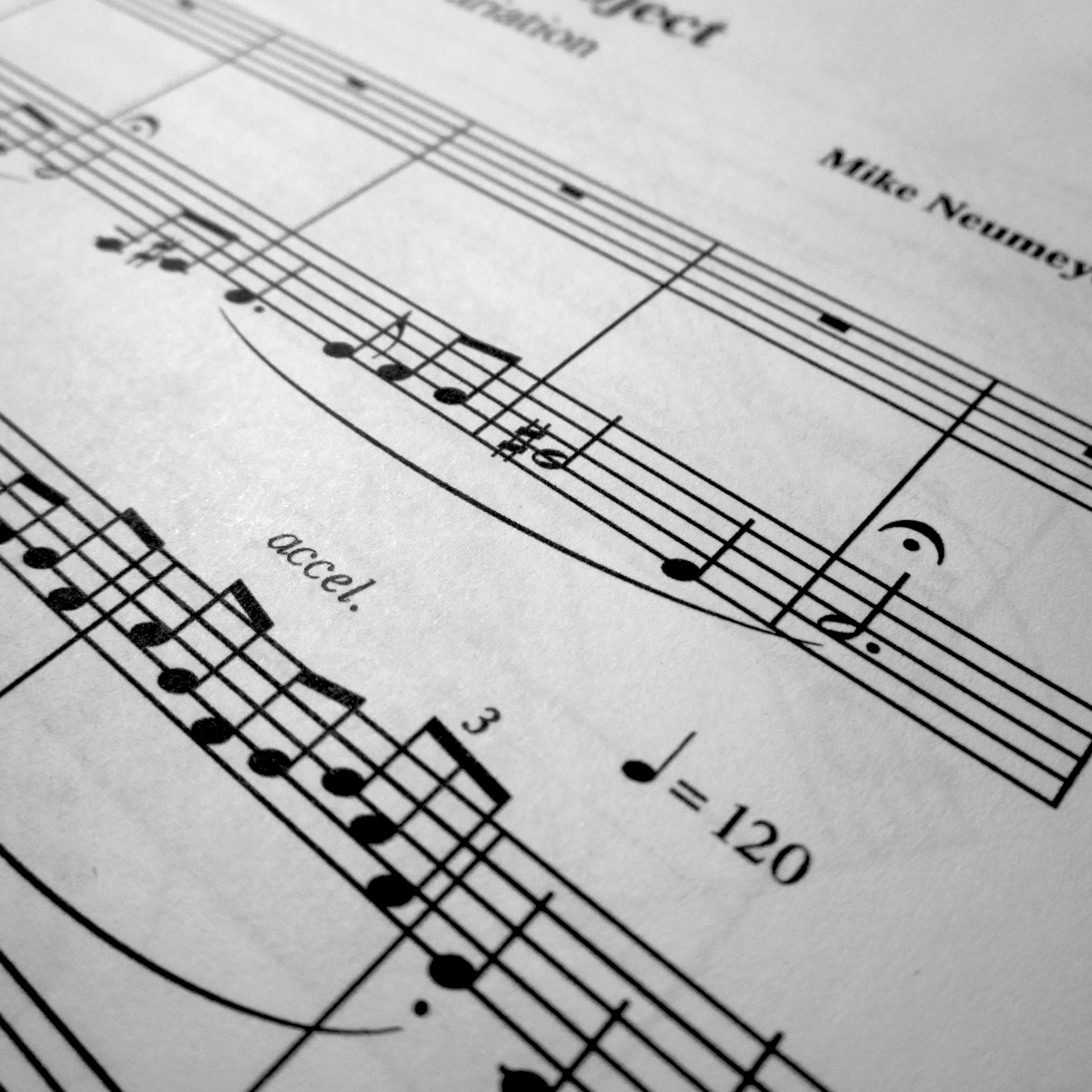 I am so excited, giddy, proud, and honored that The Adna Pirate Percussion Ensemble received the award to move on to the State Solo & Ensemble competition in WA!  I originally wrote this piece for them in the Fall of 2013 and they rocked it out!  CONGRATS GUYS!
CLICK HERE FOR THIS GREAT PERFORMANCE!
The piece ended up being a vessel for the students to learn some fun grooves and blues licks, explore Latin 2 vs. 3 rhythms in the second section and hear a slower version of the opening theme in a Major key later in the piece.  The whole idea of the piece was to create a fun and approachable experience, while still leaving some educational challenges to execute.  We can totally "space out" for the sections that are affable, but then we have to always be "focused in" for parts that require more technique.  Hence the name of this new work for percussion ensemble is "Spaced In."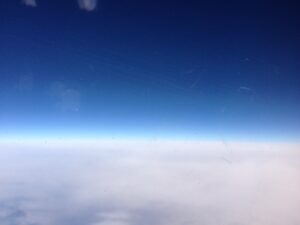 I only delivered the work to them at the beginning of November, after a posting and receiving a few comments from the students!  Then in December, I went to visit them for a masterclass with the privilege to see how things were going. (they were already rockin' it, but I did have some tips for them; we had an energetic and educational time working together!)  This visit was very satisfying on many fronts: for me it was about seeing and hearing the music being played live for the first time and having fun working with the students.  For the students, I believe seeing the composer and meeting them first person on any work is a different kind of experience.  I remember some great feelings when I would work with composers in college; it would usually inspire me to a greater length when the person who created the music was still alive and able to hear how I interpreted their piece.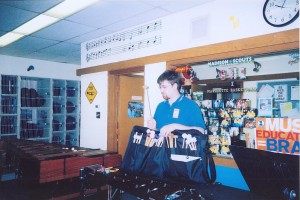 Which brings me to my next subject: I am traveling out to Adna HS in Washington to do a three day residency including multiple masterclasses and clinics with the students in the music program!  This will be a visit where I will talk to the students about percussion, composition, conducting, and music.  And anything else they want!  We will also work on Spaced In before their home concert premiere!  On top of all of this wonderful energy surrounding this new percussion music,  I will also have a great time exploring this nice area of the west coast.  Really looking forward to this experience!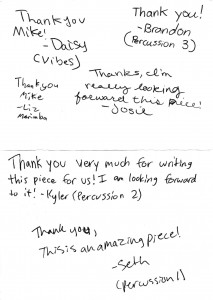 A big thank you goes out to Ryan Brumbaugh, who contacted me and worked along with me during the commission to make sure the product fit the group well.  Since they had played another work I had written called Questo, we used that work as a baseline so we could plan the difficulty of the parts.  In the end, our communication made the process and the product even better!  Again, CONGRATS AND THANK YOU to Mr. Brumbaugh, Brandon, Daisy, Josie, Kyler, Liz, & Seth!