Wow, Happy New Year everybody!  That happened fast.  Then January happened fast 🙂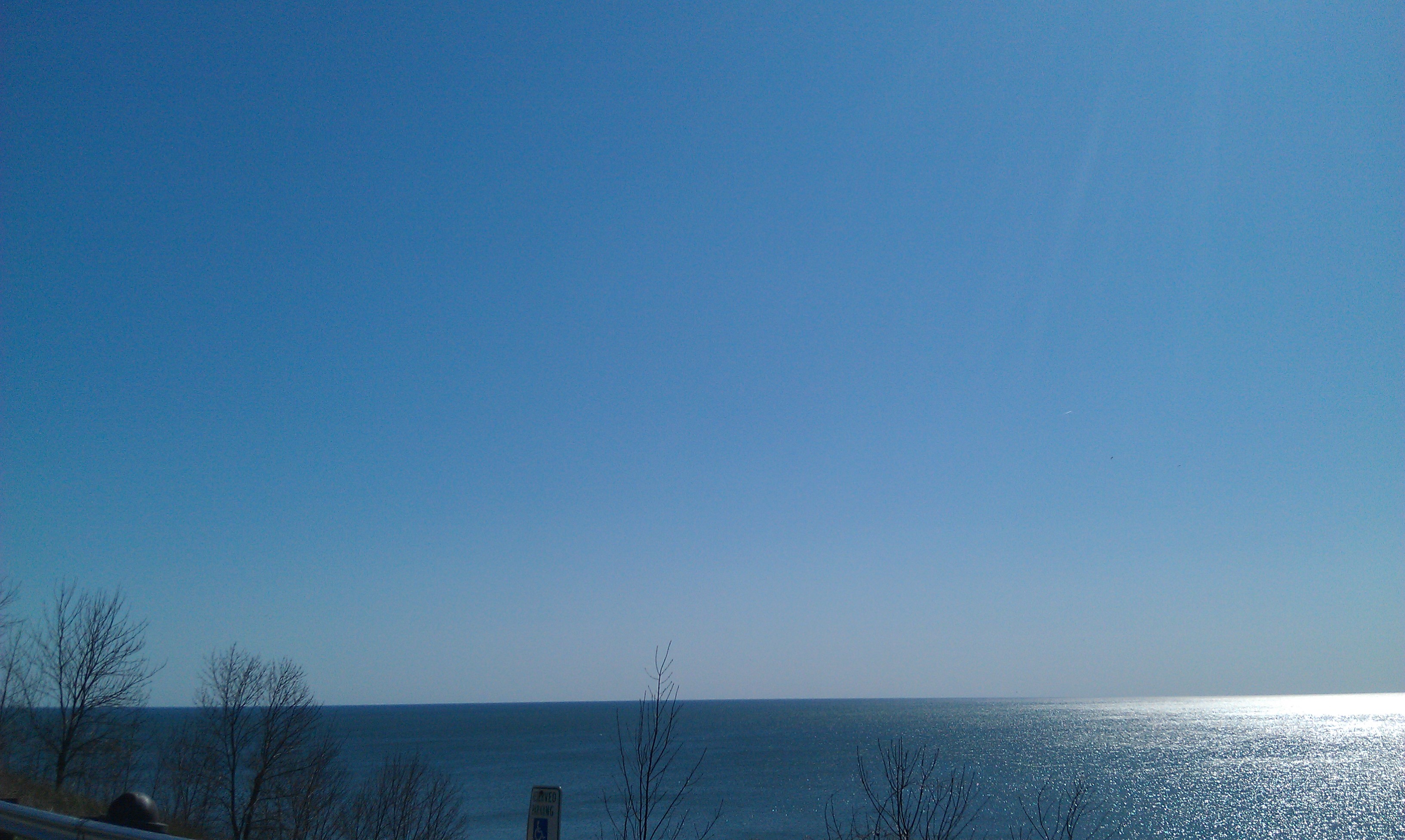 This picture is a beautiful view of Lake Michigan taken from the bluff in Port Washington, WI.  At the time it just reminded me to be thankful for a seemingly simple thing; which actually is a wonderful horizon that I took for granted.  Right now, it signifies the clean slate of 2014!  (although I picked a picture with some trees in it because it is already February)
AN EXPERIENCE WHICH SEEMED LIKE MUSIC THERAPY:  So far in 2014, I had a great time playing with Jaems Murphy at The Alexian Village in Brown Deer in January!  This was a great way to start the new year 🙂  We played in the form of a wonderful piano and guitar duet.  I play soft and subtle piano to back up Jaems' fluid soloing on guitar.  Also… I get to solo as well!
This gig was very satisfying because it was to entertain some older folks.  I absolutely love the life the music breathes into human beings.  Personally, my grandfather has developed dementia, causing him to not remember me; but more importantly makes his personality pretty stagnant.  When my father and I bought him an iPod and uploaded my grandfather's favorite music from his thirties, he immediately became more lively, smiled at me and started bobbing his head.  At one point, he even moved his hand around as if conducting or dancing!  This is the experience I believe we gave the audience at The Alexian Village.  Proof?  I distinctly remember one woman celebrating one of Jaems' solos by enthusiastically saying,
"now THAT is what I'm talkin' 'bout!"
Self executed experience (that relates to) music therapy right there at it's best.  We are looking for more gigs… dot. dot. dot.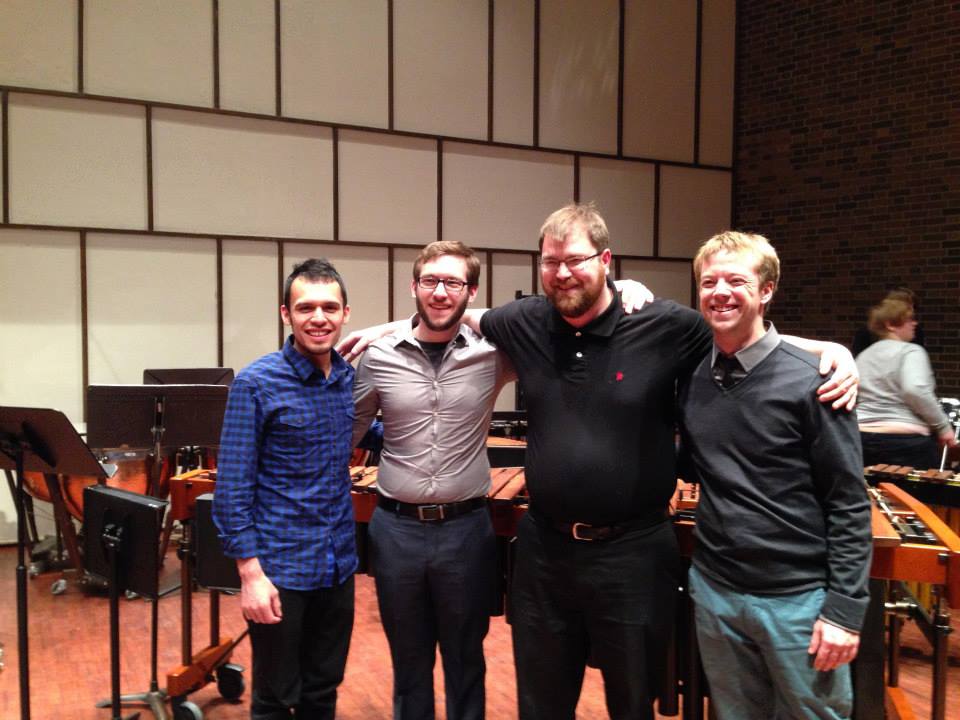 A WORLD PREMIERE: Later in January, I was involved in the world premiere of a marimba trio by a great percussionist and composer, Ivan Trevino.  Check out Ivan's website: http://ivandrums.com/  This new work for marimba trio, "Open Your Eyes," is a product of a Kickstarter project called "Wisconsin New Works for Percussion" led by Jordan Kamps and Colin O'Day.  Read more about it here and keep your radar out for the recording we will be producing as well as future commissions that will be part of this project!  https://www.kickstarter.com/projects/455362507/wisconsin-new-work-for-percussion-project?ref=live
PERCUSSION ENSEMBLE GOING TO STATE: And now February has started.  I just heard some exciting news about the newest percussion ensemble work of mine "Spaced In," which was commissioned by the Adna Pirate Percussion Ensemble in Adna (Chehalis), Washington.  They entered solo & ensemble with this work and made it to State Competition!  Congrats to them and look for a post about this subject… 🙂
COMIN' UP: Other than that Mike Neumeyer has some background piano appearances comin' up, marimba presentations, appearances with The Vedic Eden and Jaems Murphy,  "Voirimba! 2014," "Mike Neumeyer & Friends #9," and more…too much to list right here.  Please read for more posts on these subjects!
Gosh I love Music. 🙂