So, recently I have been working on a percussion ensemble work that has been commissioned by Ryan Brumbaugh for the Adna High School Advanced Percussion Ensemble at Adna HS in Adna, WA.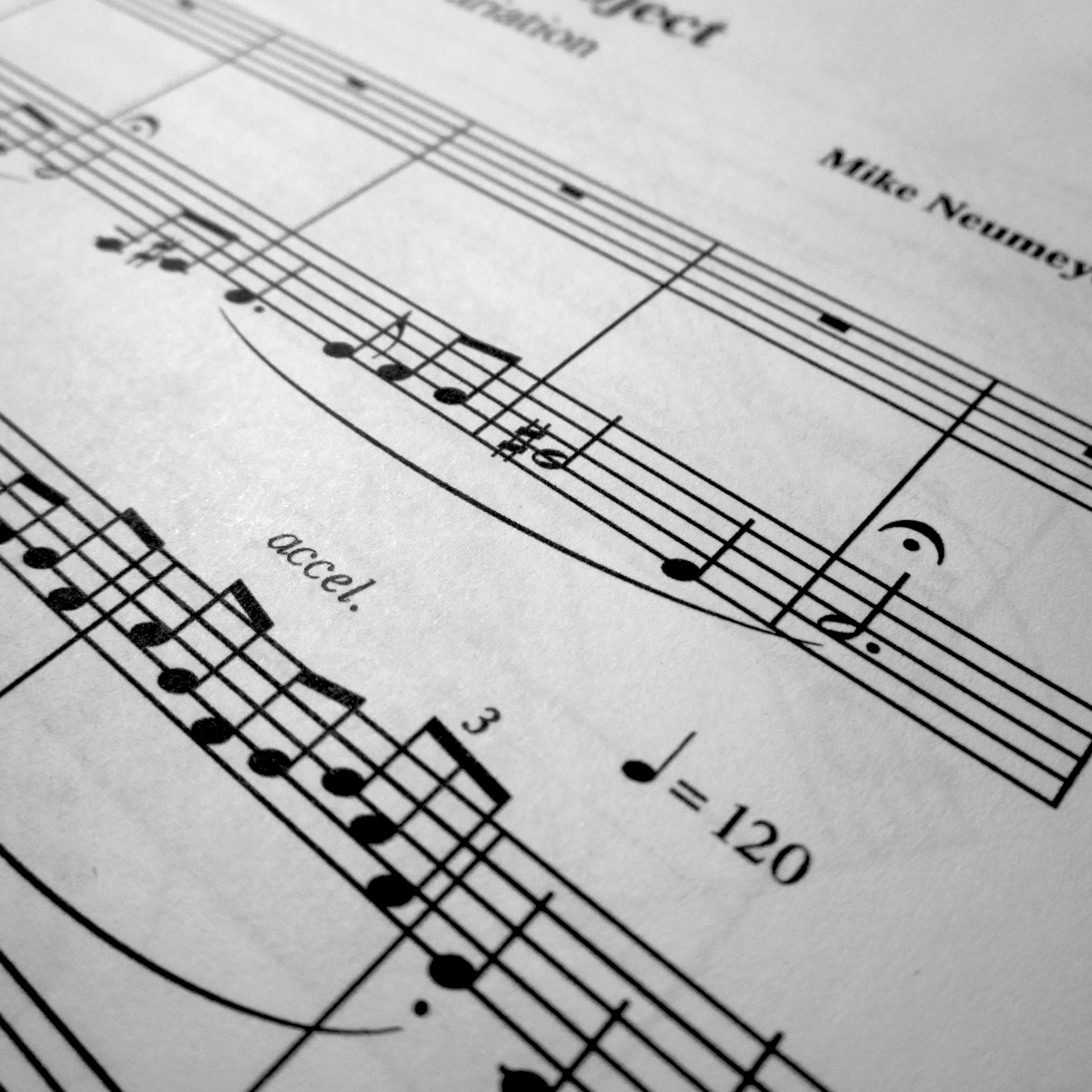 I have had great experiences so far collaborating with Ryan and having the talented students at Adna HS play my compositions.  I had the pleasure of hearing them play my arrangement of The Super Mario Bros. theme and an original work of mine called "Questo."  I am honored and excited to write another work specifically for the these students, this teacher, and this program!
So far, the work has been planned as a percussion ensemble that will include standard instruments that most schools will have.  So far it will be a vibraphone, a xylophone, a 4 1/3 octave marimba, and three auxiliary percussion parts.  These aux. parts are not exactly normal set ups though!  I have designed the auxiliary percussion parts to have a membrane instrument, a ringing instrument such as a cymbal, and a plastic or wooden block-type instrument.  (they are actually evolving to include one or two more instruments per set up, but essentially they will be very easy-to-set multi-percussion setups! 🙂
Like I said before, I am having a blast getting creative to write a cool piece for the students at Adna.  As for any piece, it has been an adventure of finding the best path!  I initially though of going jazzy with things, and then a theme came out that was in C minor.  After playing with rhythmic theme and melodic theme I saw a spot where the C blues line fit in perfectly.  This is going to create a really fun lick for the students and all while solidifying the blues in C!  Also, as the rhythm came out and settled – this is turning into more of a driving style than a swung jazz style.  No matter what, this is going to be a fun piece to play!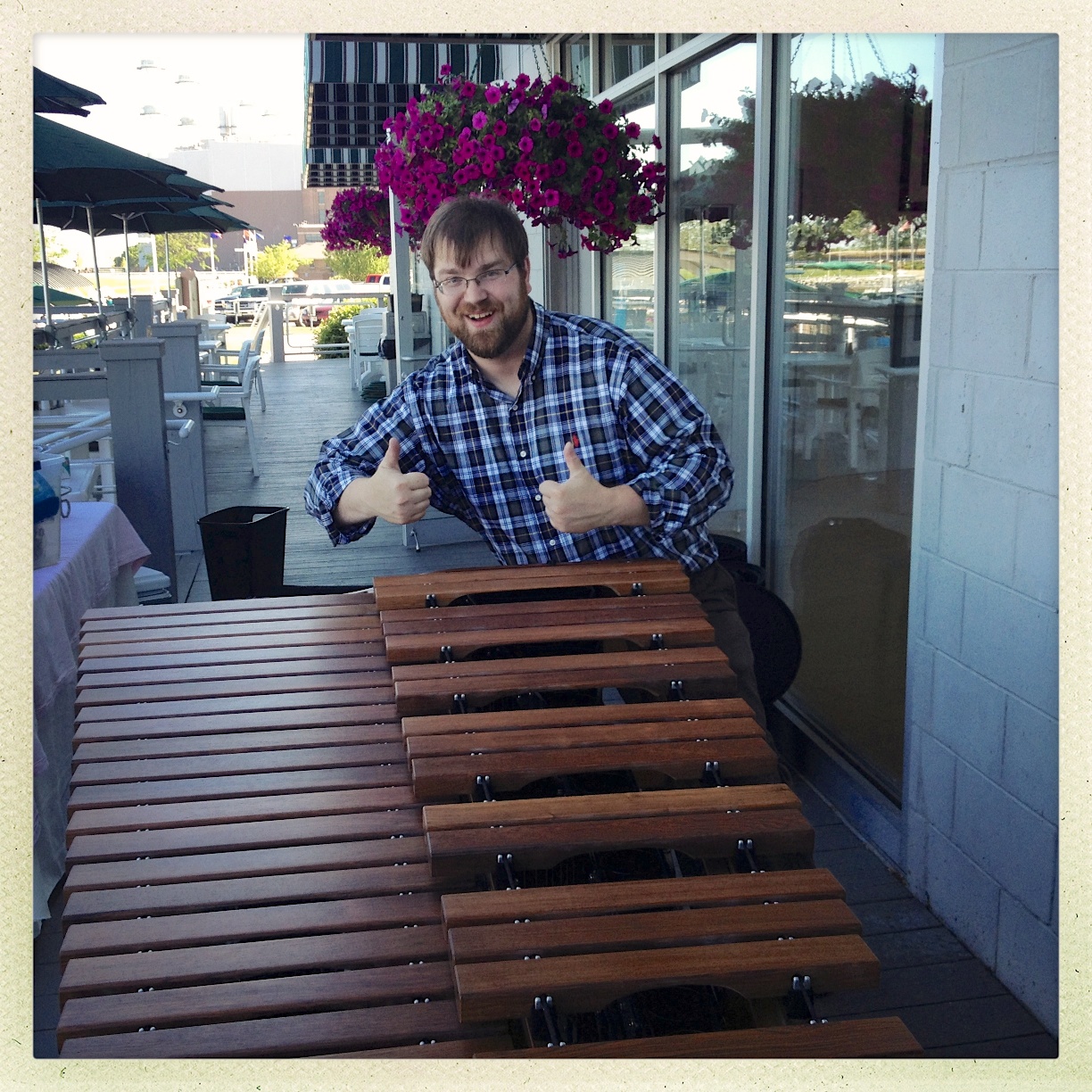 Speaking of, I am having fun playing these themes myself…  You see, just as many composers and conductors play piano to understand a score or to create and understand the totality of a musical work, I play marimba.  As this percussion ensemble piece is being orchestrated for the sextet at hand, I am also creating a solo marimba version that I will probably only play for myself and a few audiences.  The marimba along with singing and piano are some of the main avenues through which I create themes.  Then I may let those themes live and evolve in my mind and on pencil and paper before really knowing what the music wants to do.  I am just a vehicle for the music and marimba/voice/piano is how it most easily comes out!  Arrangements as well!
I look forward to more posts about the work and the progress that the students have while playing the premiere of the composition at school concerts and in contest!  Writing music is so much fun and satisfying, THANK YOU RYAN BRUMBAUGH AND THE ADNA HIGH SCHOOL BAND STUDENTS! 🙂  This will surely be fun!